MASKED KISS CONCERTS (1974-1983)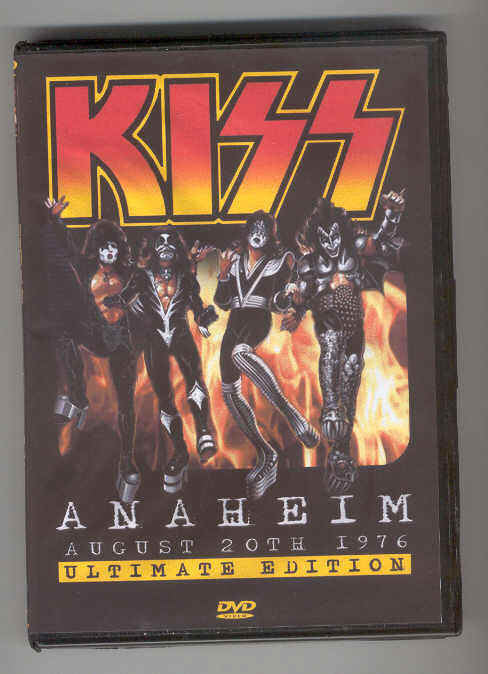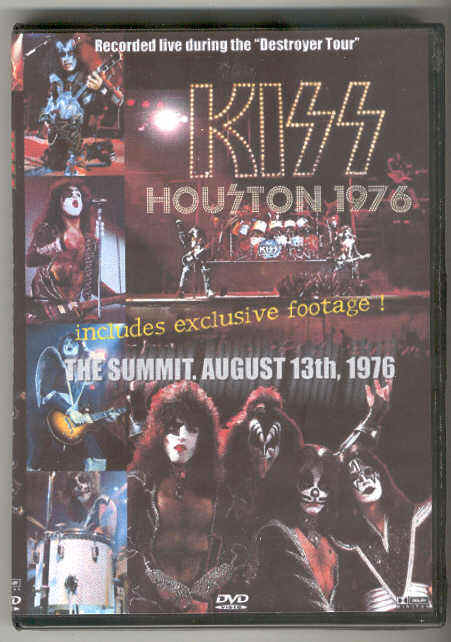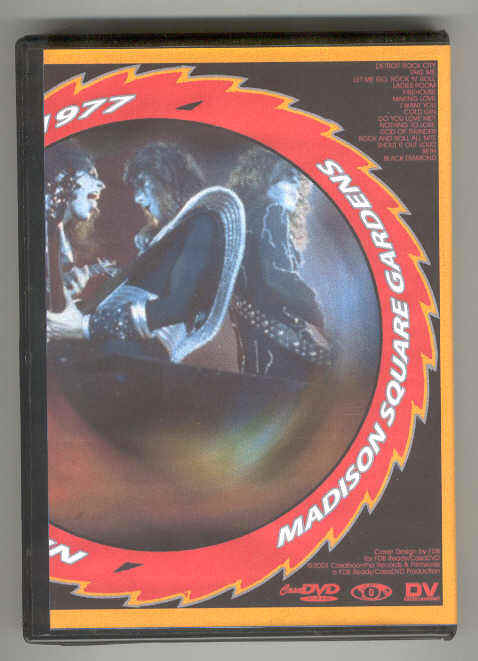 LONG BEACH 1974
ALIVE! 1975
SAN FRANCISCO 1975
HOUSTON 76 + HOUSTON 77
DETROIT 76 + LARGO 75
THE LOST 1976 CONCERT JERSEY CITY 1976 (MENU & BONUS!) REMASTERED!
THE DESTROYER REHEARSALS 1976 (& MORE!)
ANAHEIM 1976
TOKYO 1977
NEW YORK 1977
HOUSTON 1977, 2ND NIGHT
LARGO 1979
SYDNEY, AUSTRALIA 1980
SAN PABLO, BRAZIL 1983
RIO, BRAZIL 1983
UNMASKED KISS CONCERTS (1983-1995)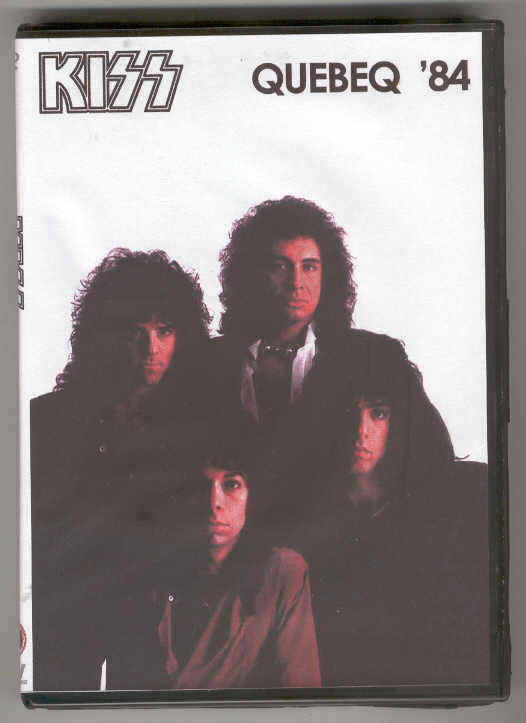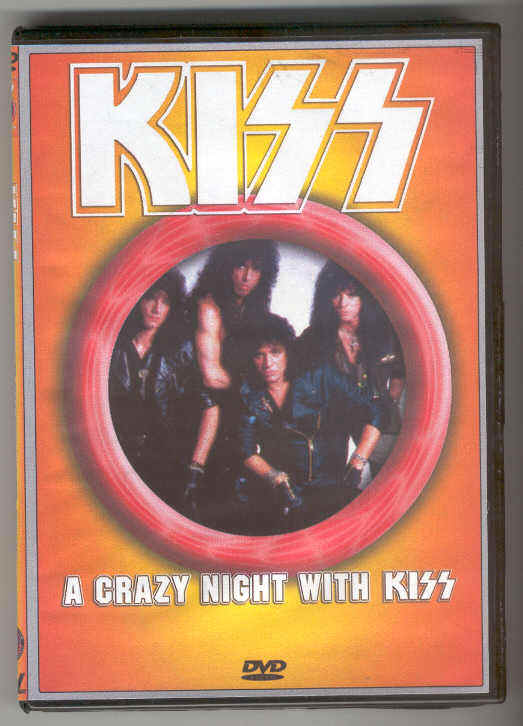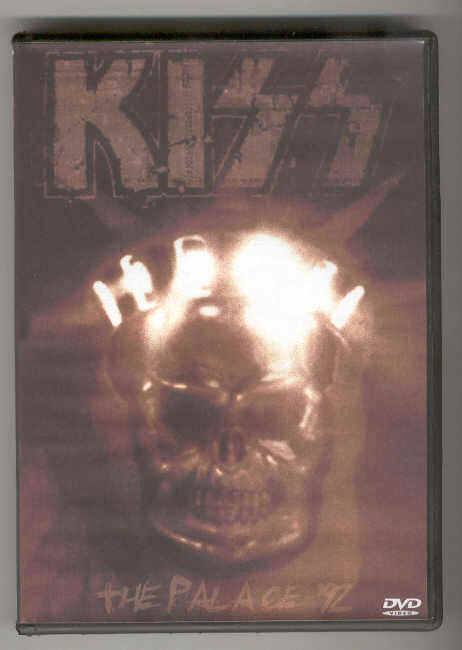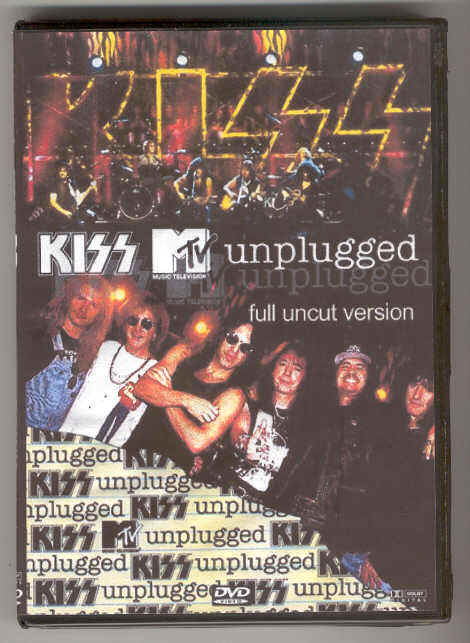 QUEBEC 1984 (Lick it up tour)
ANIMALIZE LIVE UNCENSORED
New York 12-16-1985, Asylum Tour
PHILADELPHIA 12-18-87
TOKYO 1988 (with menu, AWESOME QUALITY!)
DETROIT 5-18-1990
DETROIT 1992
HOLLYWOOD 1992
L.A. 1995 KONVENTION TOUR UNPLUGGED WITH PETER CRISS (PAL SYSTEM)
NASHVILLE 1995
MTV UNPLUGGED UNEDITED UNCUT! (2 dvd)
KISS MASKED AGAIN! (1996-2005)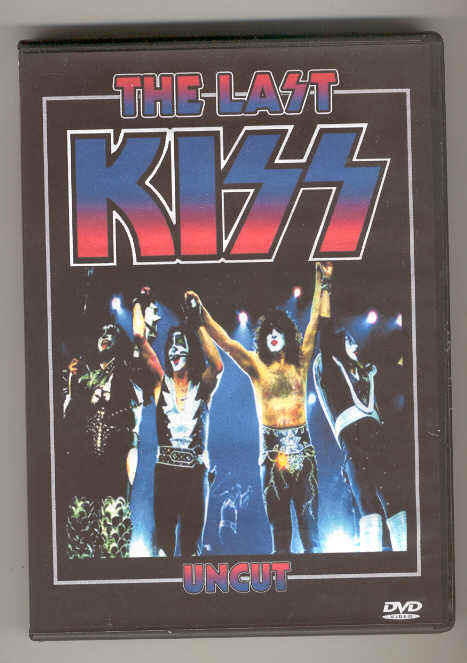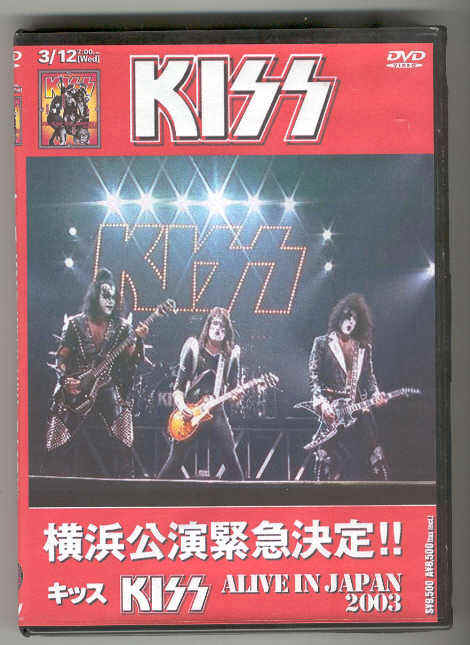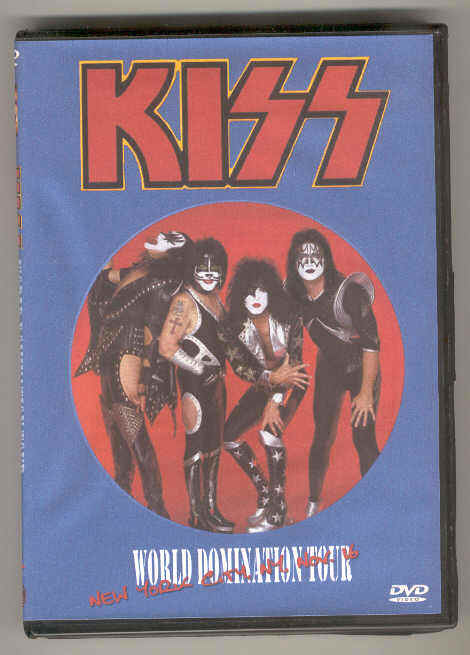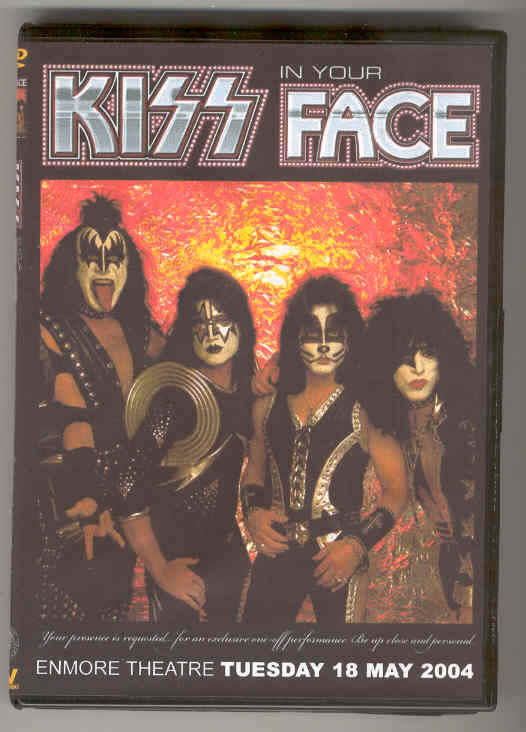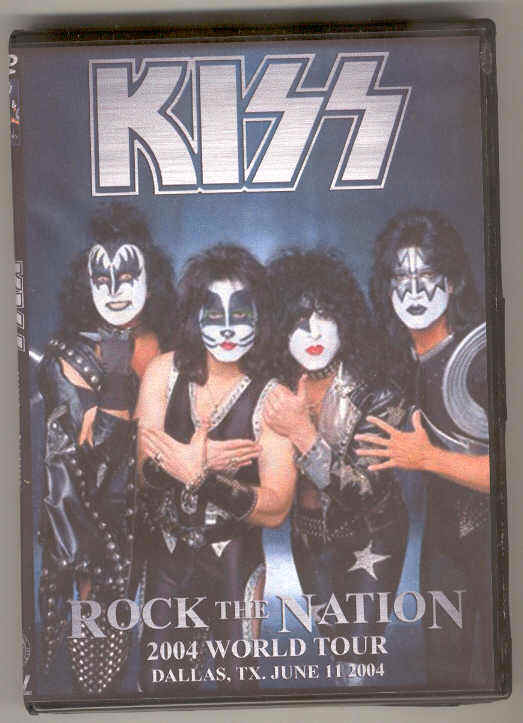 IRVINE 1996
TIGER STADIUM 1996 (PRO SHOT) + BONUS
NEW YORK 1996
COLUMBUS 1997 (without Peter Criss)
PHILADEPHIA 1998
BUENOS AIRES 1999
LAS VEGAS 1999 PSYCHO CIRCUS TOUR
MTV EUROPE 1996 - 1997 CONCERTS COMPILATION (PAL SYSTEM!!!)
NEW JERSEY 2000 THE FAREWELL TOUR UNCUT, UNEDITED, BACKSTAGE & MORE! (2 DVDS!)
JAPAN, YOKOHAMA 3-15- 2003
JAPAN, TOKYO, BUDOKAN HALL 3-13-2003
JAPAN, TOKYO, BUDOKAN HALL 3-12-2003
NEW YORK 2003
SYDNEY 2004 ("in your face", may 18 2004)
DALLAS 2004
SPECIALS: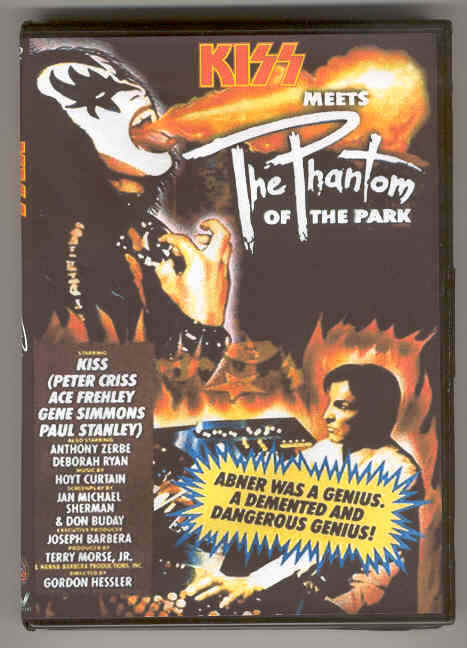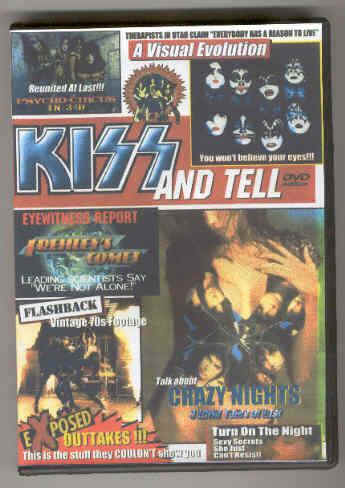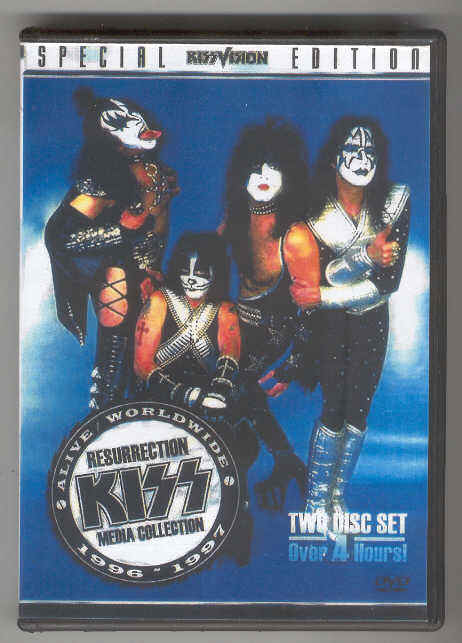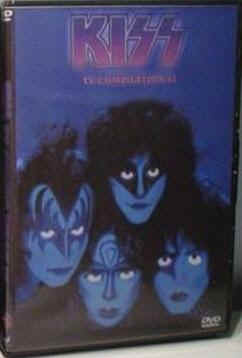 TV COMPILATION 1974-1976
TV COMPILATION 1979
THE INNER SANCTUM, AUSTRALIA 1980 + KIDS ARE PEOPLE, TOO TV PROGRAM
THE ELDER MEDIA COLLECTION
TV COMPILATION 1983
TV COMPILATION 1996-1997 RESURRECTIONˇˇ(double dvd, over 4 hours!)
KISS EXPOSED
KISS KONFIDENTIAL
KISS X-TREME CLOSE UP
HALLOWEEN 1998 MEDIA COLLECTION
KISS THE VINTAGE (fanzine dvd documentary)
BEYOND THE MAKE UP (documentary)
KISS MEET THE PHANTOM OF THE PARK
CREATURES OF THE NIGHT COLLECTION (2 DVDs)
CREATURES OF THE NIGHT COLLECTION BRAZIL 1983
KISS AND TELL double dvd (a visual evolution documentary, exposed outtakes, Frehley comets live + 4, flash back, crazy nights clips & psycho circus clips) AWESOME!
KISS SOLO CONCERTS: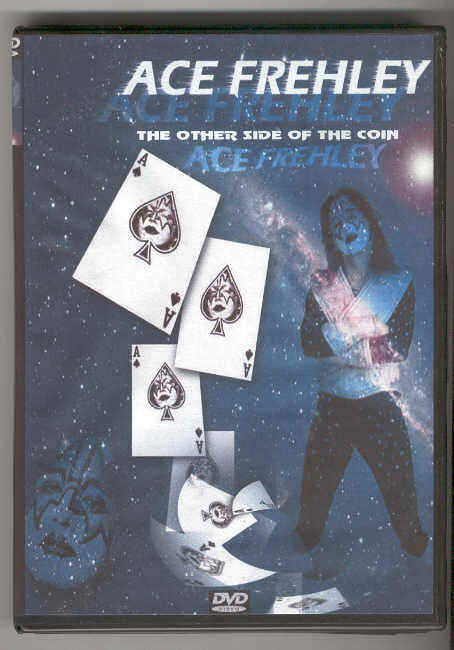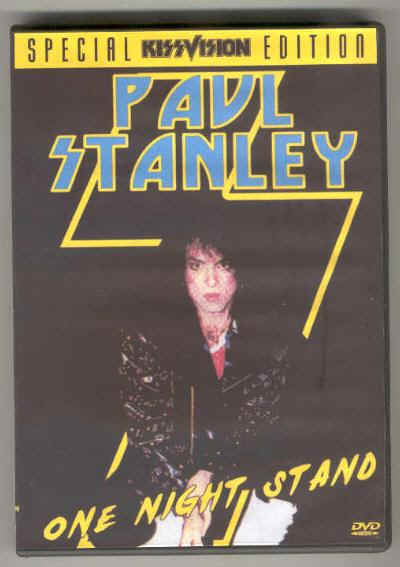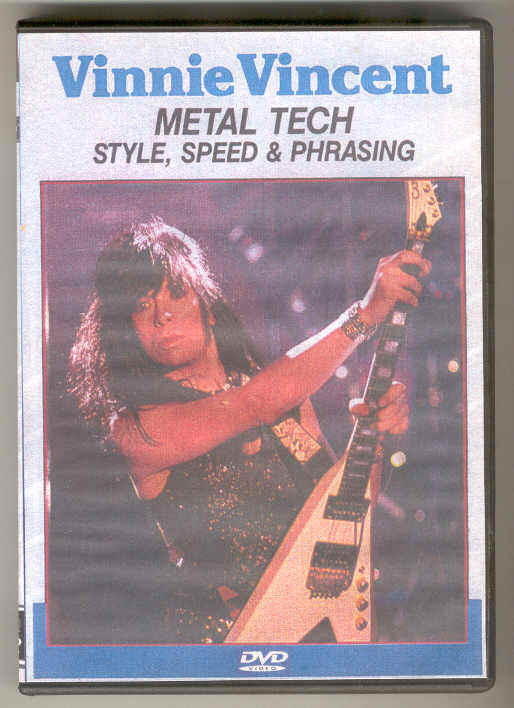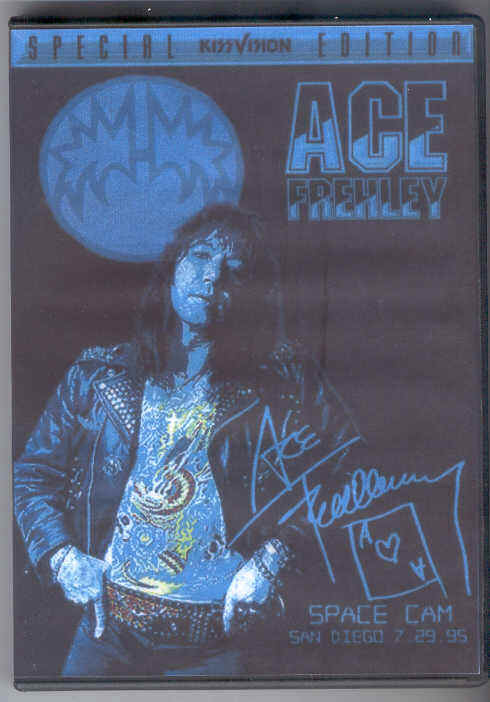 ACE FREHLEY FRACTURED PIECES
ACE FREHLEY SAN DIEGO 1995 WITH PETER CRISS!
BRUCE KULICK HOT LICKS
PAUL STANLEY THE PHANTOM OF THE OPERA (2 DVDs)
PAUL STANLEY SOLO TOUR 1989 TOAD´S PLACE NEW HAVEN, CT
VINNIE VINCENT METAL TEACH
OTHER BANDS:
MOTLEY CRUE "IN THE BEGINING" (a lot of cool Motkley Crue stuff) AWESOME!
MOTLEY CRUE "THE VIDEOS"
THE BEATLES "N 1 SINGLE COLLECTION" (VIDEO CLIPS!)
TWISTED SISTER STAY HUNGRY & CMON OUT AND PLAY (PAL SYSTEM!!!)
DEEVISION DEE SNIDER
IRON MAIDEN LIVE AFTER DEATH
IRON MAIDEN ROCK AND RINH 2003 (PAL)
IRON MAIDEN CANDEN, NEW JERSEY 2003
DIO SACRED HEART
OZZY SPEAK OF THE DEVIL
MOSCOW MUSIC PEACE FESTIVAL
SCORPIONS MOMENT OF GLORY
EVANESCENCE ROCK N´ RING & HARD ROCK CAFE ORLANDO
QUEEN THE GREATEST VIDEO HITS 1
QUEEN THE GREATEST VIDEO HITS 2
WHITESNAKE "COMANDO"